MISSION
Fent Marble Company, with its long and strong handmade tradition, is specialized in a through a complete circle working of marble, stones and granite, from the selection of the blocks directly in quarries, to customized cutting, from numerical control machining to installation with qualified person.
From single piece for interior design (kitchen countertops, bathroom surfaces, fireplaces, shower trays), to street furniture (flooring, benches, bollards…), to big standardized furniture, everything is made with artisan care.
The processing steps are directly supervised by the owners of the company, to guarantee quality and professionalism.
HISTORY
Our company has been active for nearly 60 years in the processing of marble, stones and granite.
With the generational transition in 2003 from the company Fratelli snc Fent, it occurred painlessly, was born Fent marbles snc.
Founder Giovanni Fent has given way to his sons Diego and Orlando, and the company has definitely reinvigorated: investments with almost total renewal of the machinery and the purchase of the latest generation numerical control machines have been encouraged, to respond better to the customer needs and to improve the working conditions of the workers.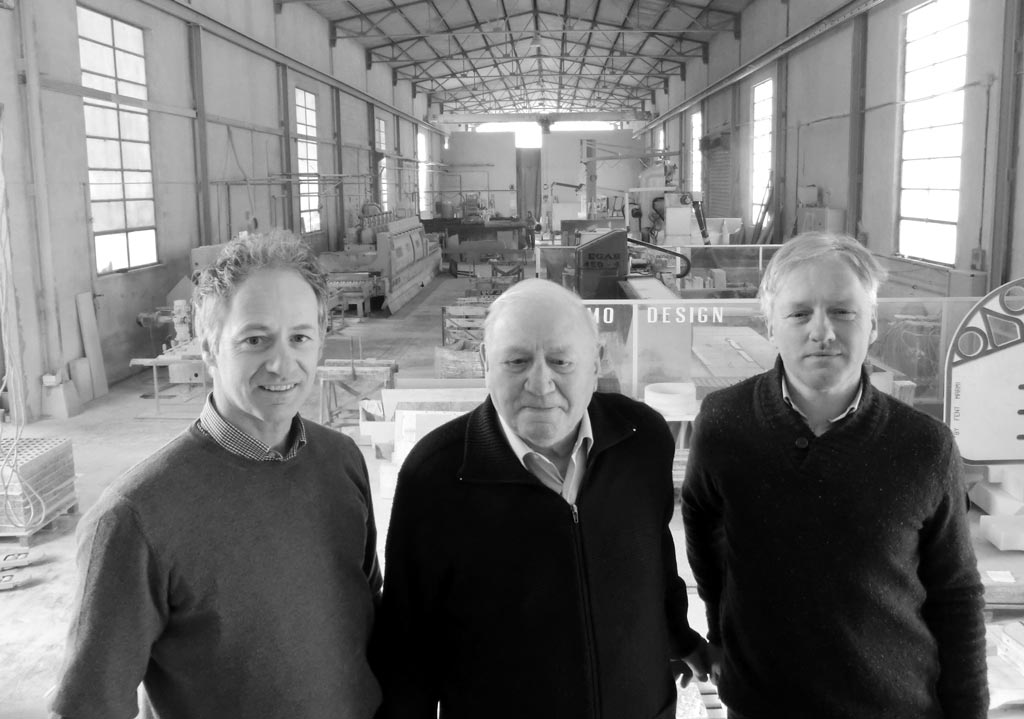 Architect Orlando Fent
Head of technical sales estimation, detection measures design
tecnico@fentmarmi.com
Architectural firm
To respond better to the customer needs, the company has an internal architecture firm that follows the creation of each work: Fent Marble collaborates closely with architects and designers, studying together every executive detail, with free service of detection of the measures in the construction site and supply of laying patterns.
ASSOCIATIONS AND BRANDS
Fent Marble is part of the category of Confartigianato Companies Belluno.
We are adhering to the European "Stone logo Authentic" hallmark, affirmation oriented to the authenticity of the natural materials used.
The company is part of "Laboratory Feltre", grouping of companies of excellence, with showrooms in Piazza Maggiore in Feltre (BL) (www.laboratoriofeltre.it).